Orlando Meeting Facilities with Style
Avanti Resort includes two adjacent meeting spaces, the Presidential Suite and the Governors Suite. These spaces can be booked together or separately. The full space can accommodate up to 296 guests. Select from theater, reception, and classroom-style setups.
Available Services for Event Venues in Orlando
Two venues: Presidential Suite (1,706 square feet) and Governors Suite (1,374 square feet)
Total venue capacity: 296 Theater, 176 Reception, 132 Classroom, 60 U-shaped reception; 166 theater format
Modern décor
Convenient access to the airport and Orlando attractions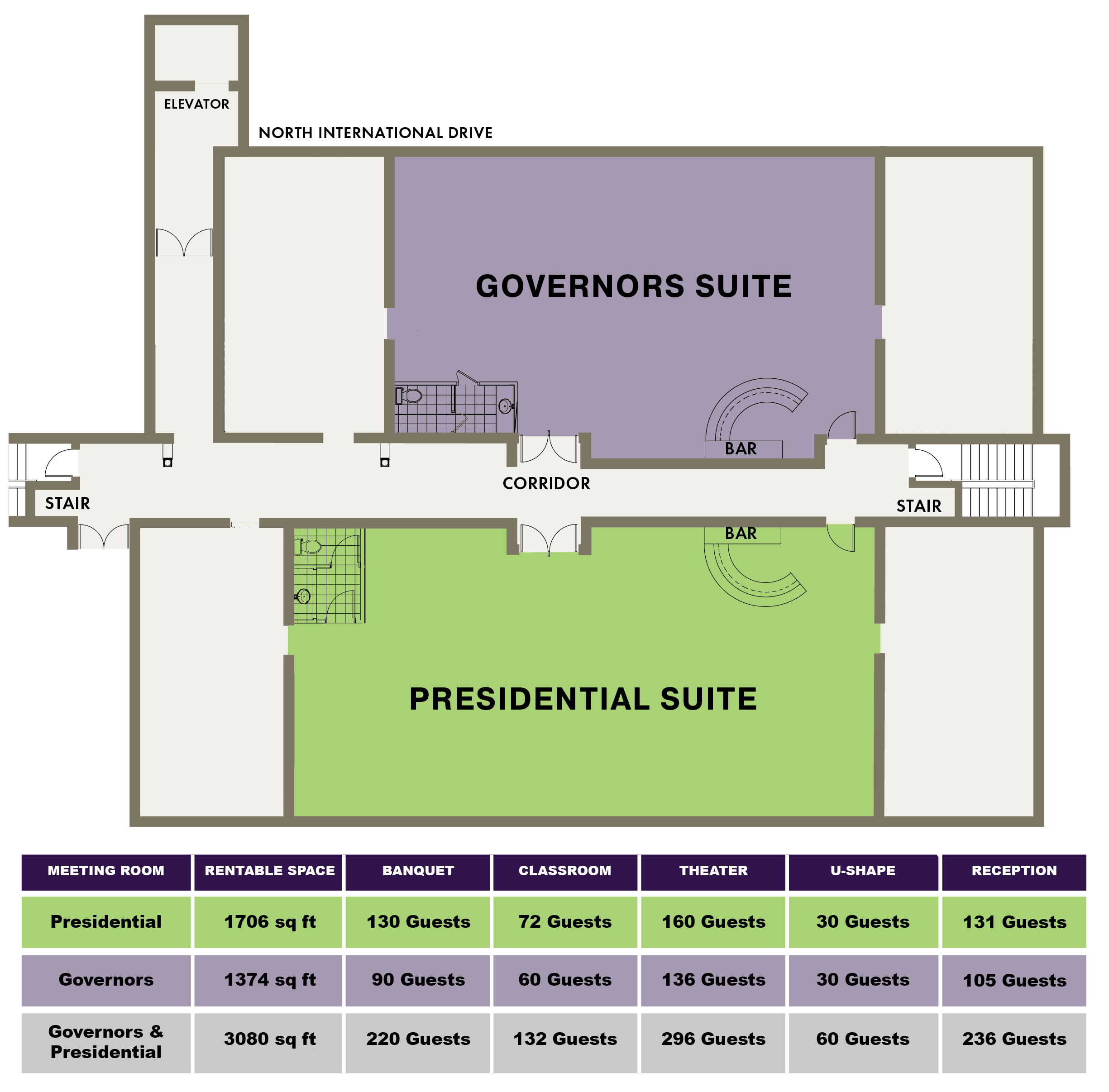 What Our Guests Are Saying
"It was a excellent event and a great opportunity to know your hotel and the quality of your service."
Carlo Barbier, Brazilian Chamber of Commerce Meeting Attendee
"Thank you for welcoming our CFBACC members and guests to your hotel. It was a very organized event!"
Elisiane Ramos, Brazilian Chamber of Commerce Meeting Attendee
"Excellent event and very well organized with good Brazilian taste.""
Luiz Henrique M Teixeira, Brazilian Chamber of Commerce Meeting Attendee
"This place is awesome, the staff are very friendly and very nice. I have a group of 25 people stayed here and they all had fun! Close to everything, walking distance to great restaurant and stores. Shout out to Lianna and Debbie for helping me with all the room reservations, meeting space and food!!!!

Love the sand volleyball court, Gym can be updated with free weight and new equipment but other than that swimming pool is big enough for everyone and they have a nice kiddy area for the kids. the food are great and reasonable (their Tacos are awesome).

Pros: Great atmosphere, friendly staff, walking distance to everything, shuttle to theme park, great pool, great food, bar is awesome, clean rooms, Starbucks inside property.

Cons: NONE!"
Mark Subido, Pack-Size
"Wonderful stay and Amazing Staff!!!
The Avanti Staff has been amazing, planned a large party booking over 50 rooms. The staff was amazing from the time I booked the party till the time we checked out, The sales coordinator Lianna took care of every question, helped me with everything. She really made this an great experience. The front desk staff was so nice, and everyone knew me by name. they were able to take care of every request. We spent some time at the bar by the pool, our bartender Jackie was awesome. She keep the drinks flowing and the good times going. I would recommend this resort to everyone! Already planning next years event at the Avanti resort!!! Thank you Avanti!!!!"
Sandy, Amerilife